Domestic Tension by Wafaa Bilal, 2007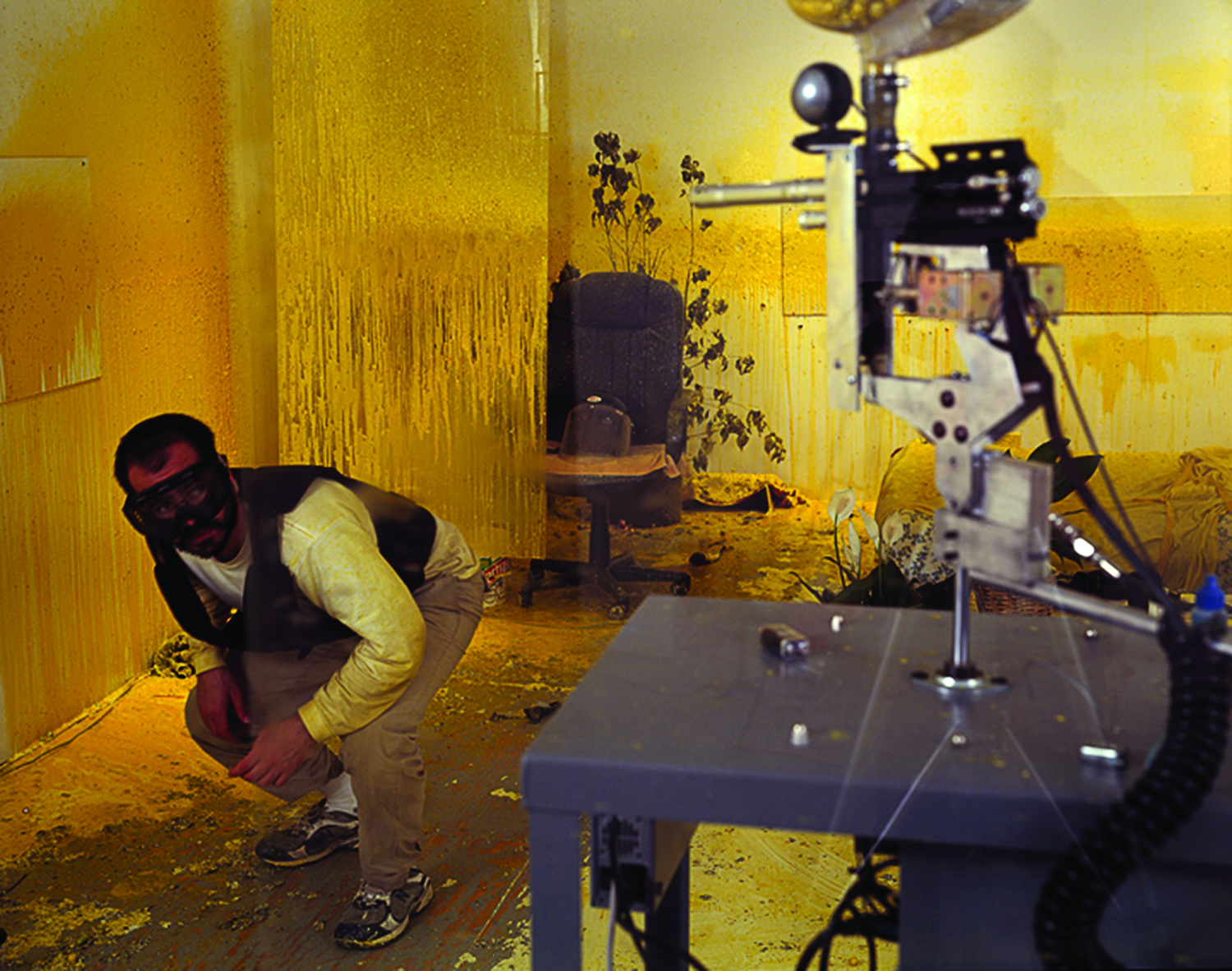 This is a networked durational performance. The artist confined himself to a gallery space and broadcasted himself to the internet. The audience can view, chat with him, and is also given the power to control the pinball gun to shit him. Through this work, Bilal intended to highlight the violence and racism of US culture after 9/11.
This work is different from many other net arts in that it's using 'network' to portray violence, disconnect, contradiction and the BAD. This work reminds me a lot about Marina Abramovic's Rhythm 0, 1974. In both works, the artists themselves serve as the medium/net to provoke audience interaction and reveal the underlying BAD.