Drawings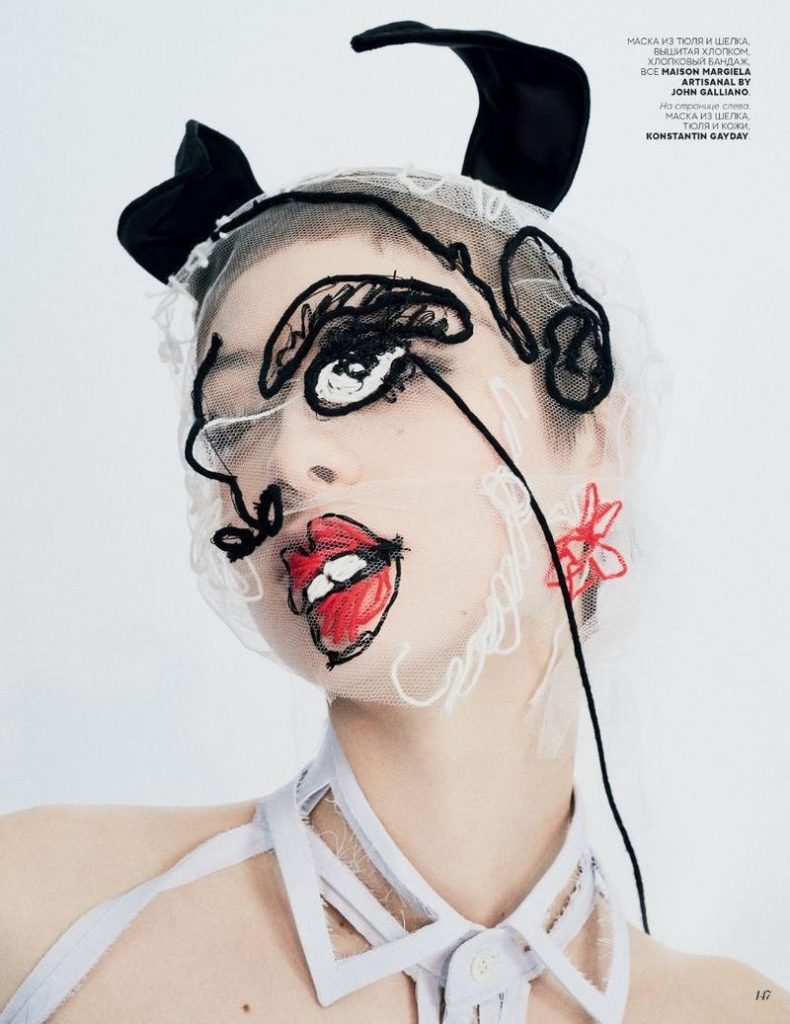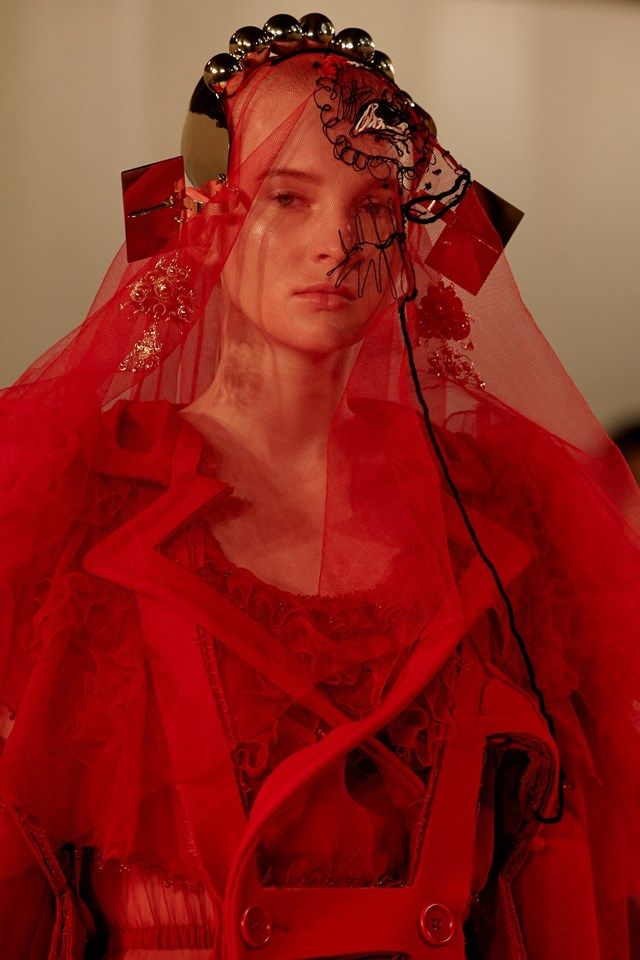 We wanted to embody the mask work done by John Galliano.
Concept
The idea is to make a 'proxy face'. Wearing a headpiece that embodies the presence of the partner with characteristics of the other person. This could be physical traits or personality traits. Essentially we would like a reaction to happen on the partner's mask when the other partner's environment changes. The telematic experience would be the transmission of data from one person's environment to create a reaction on the other's headpiece. Ideas are to react to darkness (light sensor) and create a noise (through circuit playground) on the partner's end. Movement (accelerometer) from the other partner could make a different noise for the partner. We would also like to use LEDs to show that a change was recognized.
If possible, de do want to play with the idea of physical movement but not with the servo as it is too big. We still need help fleshing that idea out and being helped with the options for us.
Materials/Technology
Lace/mesh/tulle/gauzy material that can be looked through
Other misc. additions or decor
Circuit Playground – light sensor, sound, LEDs
If possible, items/tech to create movement