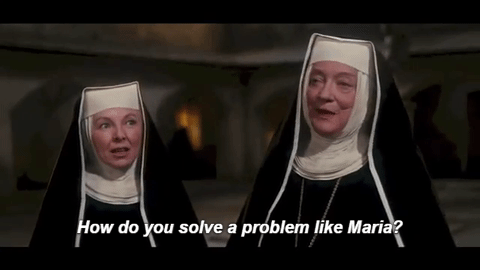 Background
We are team MARY (Mohan, Andrea, Roly, and Yingyang) and we are currently taking an Introduction to Physical Computing course at Carnegie Mellon University. For the final project, our team was paired up with Maria, an older person who we were assigned to create a useful implement for. In order to come up with an idea for a useful implement for Maria, we first needed to talk with her face to face to face to identify areas in her life where she could use help. Unfortunately, on the week we were supposed to conduct our initial interviews, Maria was on a cruise, which provided some complications for us. We tried to conduct a FaceTime interview with her on October 30th, but that wasn't very fruitful, especially since we couldn't get FaceTime to work so we had to do a phone call instead. When she got back, we were able to go visit her house on November 8th and talk to her in person, which was a little more helpful than the first interview.
Meeting Agenda
(Note: the agenda below is for our first meeting over the phone)
Goal: Get to know Maria, let Maria get to know us, ask about what her life is like and how we could help her
Introductions:
Talk about ourselves, our skills, what we want to accomplish for the project and the meeting, then ask her to do the same- what does she expect from us?
Questions:
Personal Life
What is your daily routine like?

What do you like doing for fun?

Who do you live with and where?
Frustrations in your life?
Career
What is your job?

What does that involve?

If you don't have a job, do you miss having a job?

Do you have anything you think replaces the role of your previous job?
Hobbies
Do you have any major hobbies/time-consuming activities?

Is there anything you used to do, but is harder to do now?
Closing:
Summary of what we talked about, and tell her what we plan to do until the next time we meet
Meeting Summary
Our First "Meeting", Over the Phone
The first meeting was held over the phone because Maria was on some Arctic Cruise, and we were unable to get FaceTime to work, which I don't think would have helped that much.
We began the meeting by introducing each of our team members and talking about some of our interests and skills. We hoped that this would give Maria a good idea of what we were able to do. We then tried to let the conversation flow into talking more about Maria's daily life and routine to perhaps find a problem ourselves. We let the answers to each question guide us, attempting to hit major points such as her job, hobbies, and other activities.
We learned Maria writes and publishes for her publishing company, she likes to play bridge and garden, she has a son who loves Godzilla, and that she lives with her husband in Churchill.
Maria seemed to be attached to a few ideas of "gadgets" (as she called them) that she had come up with on her own beforehand, instead of letting us find a solution while she talked about her problems. She talked about how her husband leaves their kitchen cabinets open and it frustrates her, but that problem is not necessarily an electronics/Arduino problem. She also discussed her and her friends losing at bridge against her husband, and how a dispenser of chocolate can be made for them, but this is again not a very substantial problem to solve. It was very hard to get her to stray from these ideas.
Overall, this meeting was not extremely conducive to ideation, since the team was not able to get an idea to work off of. 
Meeting Maria in Person and Going to Her House
When Maria returned to Pittsburgh from her cruise, we were able to set up a date for her to drive us to her home (November 8th). This meeting was critical because we had come up with absolutely nothing from the first meeting.
Maria first drove us to her new home, which was still being built. We did not find this particularly interesting or helpful, but Maria was pretty set on showing us her new home. We were more interested in her current living situation to see how she lives and goes about her day; so after a lot of insistence on our part to go to her current home, she finally took us there.
This meeting was more fruitful than the first, but we still couldn't identify major problem points that we could solve with an Arduino that wasn't a product that already exists. We also got to see her husband leaving the cabinet doors open, which was fun.
We got to see Maria's workspace, and it was quite cluttered. There was paper everywhere and in piles. Maria has a publishing company, so this was understandable. However, we learned that Maria has a habit of throwing her papers on the floor and not filing or sorting them, which makes it hard for her to remember what papers she put where. It is important to keep track of where she puts things because she has so many papers to deal with, and throwing them on the floor also makes them hard to reach. Maria has a file cabinet and those desktop paper organizers with the different sections, but she still throws them on the floor anyways.
Although this is more of a laziness/bad habit problem instead of something she is physically unable or difficult to do, it gave us at least something to work with.
Reflection
The first meeting was kind of terrible since it provided no material for us to work with, but the second one provided us with at least something.
For our first conversation, we were frustrated that Maria kept pushing ideas for "gadgets" that she'd come up with instead of letting us get to know her and the difficulties she faces in her daily life. Perhaps we had asked the wrong questions. We thought they were generic enough, but it is difficult when she had already planned out what she wanted to talk about, instead of letting our questions guide her.
It was also difficult for us to get her to understand that we wanted to see her current home, not her new one. When we are faced with a blank space that she doesn't live in yet, we are unable to see what she is like at home, how she goes about her life, and interacts with her environment.