Fri, Aug 30 – Sat, Aug 31
PGH·PAF'19 with performances all day
Pittsburgh's Performance Art Festival (PGHPAF) is a FREE weekend-long event featuring site-specific performances and art interventions by multi-media artists from around the world. 1/3 of artists highlighted are from Allegheny County, 1/3 from the USA, and 1/3 international! PGHPAF is focused on showcasing a variety of performance practices from these three communities to expose our inter-connectivity through sociopolitical works.
EMPATHY MACHINE at 8:00 p.m.
An evening-length quintet, empathy machine is an imagined future, a beginning, an ending, an answer, and a warning. With intense physicality, responsive technology and heightened states of awareness, empathy machine questions societal reflexes by desexualizing intimacy, and examines empathy as an ongoing process of sensitizing ourselves to our bodies, companions, and environment.
Pay What Makes You Happy! Tickets for this event are available at any price. Simply choose the level that makes you happy—or name your own! All seats are general admission.
Tues, Sept 3 at 6:30 p.m.
Alan Warburton – FREE Steiner Lecture in Creative Inquiry
Alan Warburton is a queer British artist whose technologically articulate practice has involved the production of short films, prints, sculptures, 3D models, AR and VR experiences. Central to his work is a critically literate understanding of special effects and the commercial computer-generated image, which he explores through focused software 'studies' and video essays, the latest of which ("Goodbye Uncanny Valley") gained him a global reputation as an artist at the forefront of debates around media, film and technology. Alan studied Critical Fine Art Practice at Brighton University, and earned a practice-based New Media MA at the Centre for the Study of the Networked Image, London South Bank University. He is currently undertaking PhD in Media Studies at Birkbeck College of London.
Sat, Sept 7 at 8:00 p.m.
TQ Live! presents a queer evening of dazzling performance, dance, poetry, comedy, resplendent fantasies, music, and more. This sixth annual performance series features artists and performers from the many LGBTQIA communities in the Pittsburgh region. This program is produced by Scott Andrew, Joseph Hall, and Suzie Silver. Hosted by Joseph Hall, this year's line-up includes performances by Anna Azizzy, Amelia Bande, Tsohil Bhatia, Jesse Factor, Princess Jafar, Dani Janae, and Ginger Brooks Takahashi, with additional surprise video and performance works.
Please note this performance contains adult subject matter and strong language.
Tickets: $10.00 for students + $15.00 for adults
Tues, Sept 10 from 6:30 – 8:00 p.m. in Kresge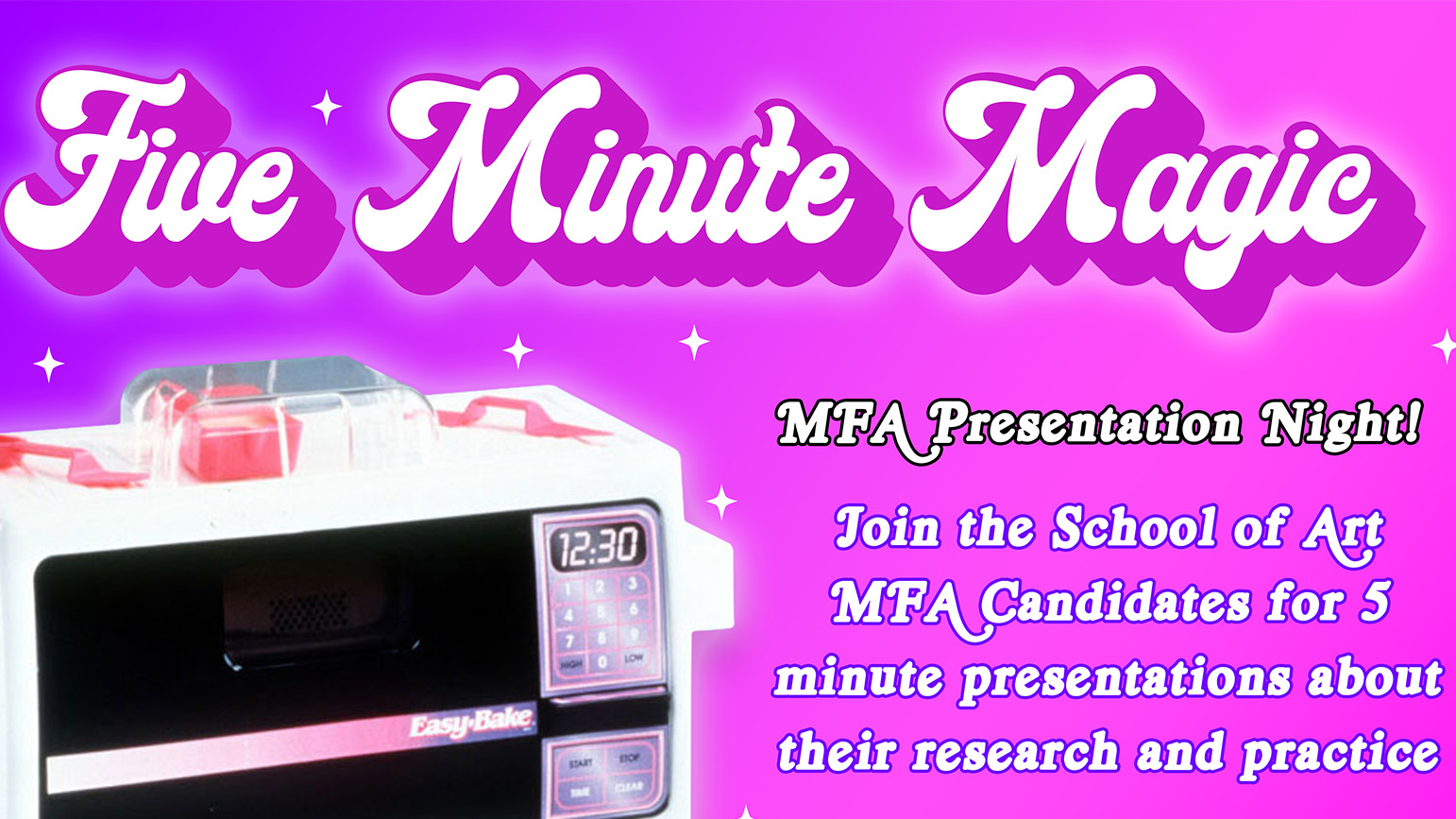 Join Carnegie Mellon School of Art MFA candidates for five minute presentations about their research and practice.
Featuring: Tsohil Bhatia, Paper Buck, Jamison Edgar, Yejin Lee, Mike Neumann, Talya Petrillo, Hochi Lau, Jackson McKeehan, Nathalie Moreno, David Noel, Max Spitzer, Huidi Xiang, Marianne Hoffmeister Castro, Lena Chen, Petra Floyd, Jessica Fuquay, Matthew McGaughey, and Georgia Saxelby.
Mon, Sept 16 at 5:00pm in Kresge
KATHRYN H. ANTHONY
DEFINED BY DESIGN: THE SURPRISING POWER OF HIDDEN GENDER, AGE, AND BODY BIAS IN EVERYDAY PRODUCTS AND PLACES is an eye-opening overview of how the design of everyday objects that we encounter each day impacts and shapes our lives in ways most of us would never imagine. In an increasingly diverse population where many body types, age groups, and cultures interact, it's time our environments caught up.
KATHRYN H. ANTHONY is a Professor, researcher, advocate, and author focusing on social and behavioral factors in design, gender, and race. Dr. Anthony is ACSA Distinguished Professor at the School of Architecture, University of Illinois at Urbana-Champaign, the recipient of national awards from the Association of Collegiate Schools of Architecture (ACSA), Environmental Design Research Association (EDRA), and American Institute of Architects (AIA). Her books include Defined by Design: The Surprising Power of Hidden Gender, Age, and Body Bias in Everyday Products and Places; Shedding New Light on Art Museum Additions: Front Stage and Back Stage Experiences; Designing for Diversity: Gender, Race, and Ethnicity in the Architectural Profession; and Design Juries on Trial: The Renaissance of the Design Studio.
Wed, Sept 18 from 2:00 – 4:00 p.m. at CMoA
Intimate Subjects Artist Workshop: Jasmine Hearn
$10 (Members: $8, Students: $5)
On September 19, Third Thursday: Intimate Subjects brings together over a dozen artists to perform and play in the museum. Join a selection of these artists for special workshops as we prepare for the big event. Participants will receive free admission to Third Thursday by picking up a complimentary pass at the workshop.
Join artist Jasmine Hearn for her workshop, "Memory, Sensation, and Imagination." Investigate how the body is able to use memory, sensation, and imagination as ways to enter movement to articulate stories, ancestry, and personal truth. With a background in various dance forms and traditions, Body/Mind Movement, yoga, and vocalization, Hearn will facilitate an environment that encourages participants to connect with their own fantasy and feeling.
Artist Statement
Jasmine Hearn uses language from family, community, and mentors to integrate the pedestrian, the virtuosic, the functional, the subtle, the fantastical, the soft, and the vulnerable.
Tues, Sept 24 at 6:30 – 8:00 p.m. in Kresge
Lecture Series: Anya Clarke & Mitsuko Verdery
Founded by Anya Clarke and CMU School of Art alumna Mitsuko Verdery (BFA '14), MICHIYAYA Dance, a femme-centric contemporary dance theater company, creates multidisciplinary work that is queer, sensual, abstract, and physical. Their work has been presented by Yale University, the Brooklyn Museum, and Gelsey Kirkland Theater, among others. They will present a new multimedia dance work on queering the senses at The Andy Warhol Museum on Friday, September 27.
Fri, Sept 27 at 5:30 – 10:00 p.m. at SPACE Gallery
An exhibition of American artists working within the DIY aesthetic. Featured artists often work in the form of zines, t-shirts, posters, box-art, trading cards, and more. The exhibition explores these bodies of work which mutate media, iconography, and advertising.
Curated by Joshua Rievel and Jesse Hulcher.
Artists
Samuel Ombiri (Pittsburgh, PA)
Ally Orlando (Pittsburgh, PA)
Genevieve Goran (Portland, OR)
Jason Lee (Pittsburgh, PA)
Jon Clark (LA, CA)
Fri, Sept 27 at 6:00 – 8:00 p.m. at the Mattress Factory
On Friday, September 27, nine artists will unveil new exhibitions as part of the Mattress Factory's Factory Installed 2019. These artists are part of the museum's residency program, and many of them are currently at the museum installing their works. Participating artists include Sohrab Kashani & Jon Rubin, Tra Bouscaren, Naomi Draper, Nathan Hall, Patte Loper, Pepe Mar, Adam Milner and Patrick Robideau. Below are the installations' titles, along with brief descriptions of each. Factory Installed 2019 will be on view through 2020.
The opening reception for Factory Installed 2019 will be held on Friday, September 27, from 6-8 pm. The reception is free and open to the public, with a special members-only preview from 5-6 pm.
On September 27, new, never-before-seen selections from the Greer Lankton Archive will go on view. These selections will replace the pieces that have been on display since 2017, providing visitors with the opportunity to see more of this unique collection.
Fri, Sept 27 at 8:00 p.m. at The Warhol
MICHIYAYA Dance presents Gurih, a new multimedia dance work on the queering of our senses through a multicultural lens. How do we taste what we see, and feel what we hear? How does our cultural upbringing morph and liven our senses? Gurih is choreographed and designed by Anya Clarke and Mitsuko Verdery, and features international dance artist Belinda Adam.
Please note this performance contains adult subject matter and nudity.
Doors open at 7:30 p.m.
Co-presented with Carnegie Mellon University School of Art and School of Drama
Oct 4, 2019 at 8:00pm
Philip Wesley Gates & Jamison Edgar, Freshworks Residency Presentation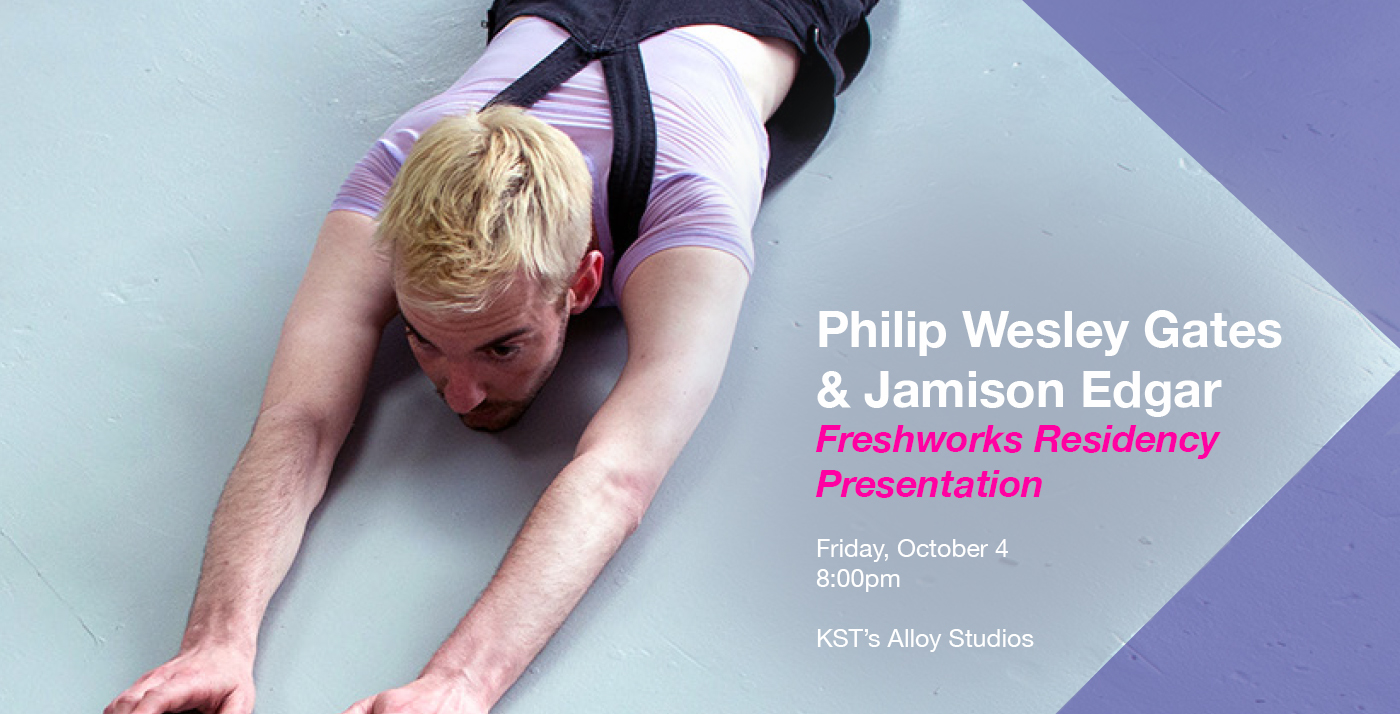 KST's Alloy Studios
5530 Penn Ave
In a first-time collaboration, theater artist Philip Wesley Gates and visual artist Jamison Edgar trace the way queer lives and memories travel between archival storage, digital systems, and the human body. Philip Wesley Gates's work as a director, performance maker, and critical writer uses performance to activate collective understandings of connection and care. Jamison Edgar, a project-based visual artist, offers space in his own work to explore the potentialities of an embodied abstract-queer orientation. Collectively, the artists remix strategies from their respective trained disciplines to create genre-bending experiences.
Sept 20 – Nov 3 at 7:00 p.m.
Project Amelia
Project Amelia is a next-level immersive theater experience that invites you to the R&D lab of Aura, one of the world's most innovative tech giants, to participate in the launch of a groundbreaking intelligence product like no other. Upon arrival you will be assessed and given the opportunity to interact with cutting edge technologies in order to make your mark on this historic event. Will the launch of Aura's product change the course of history? Or will history be changed by your participation? The future awaits. Take control.
Project Amelia is written and conceived by Michael Skirpan, and created by Bricolage Production Company in Partnership with Probable Models.