This week, Yanwen rewired her sensor grid and put it on a different surface(cutting board to desk surface) and the reading becomes much clearer. Both the single and multi-touch detections became much more reliable, so we think that we have a sensor grid fabrication method that we can reliably test on now.
We tried adding a fabric layer(felt, muslin, and t-shirt fabric) on top of the sensing grid to see if detections can still be made. Unfortunately it did not work, and even layering a sheet of a piece of paper significantly weakens the raw data.
After looking into the library together with Garth, we took another look into the blob detection library used. The next step on the software side would be writing code to detect swiping and the speed of swiping. We plan to use the normalized coordinates of the blob's center returned by the blob detection function.
We discussed on possible page designs and materials needed. Below is a rough sketch of the possibilities.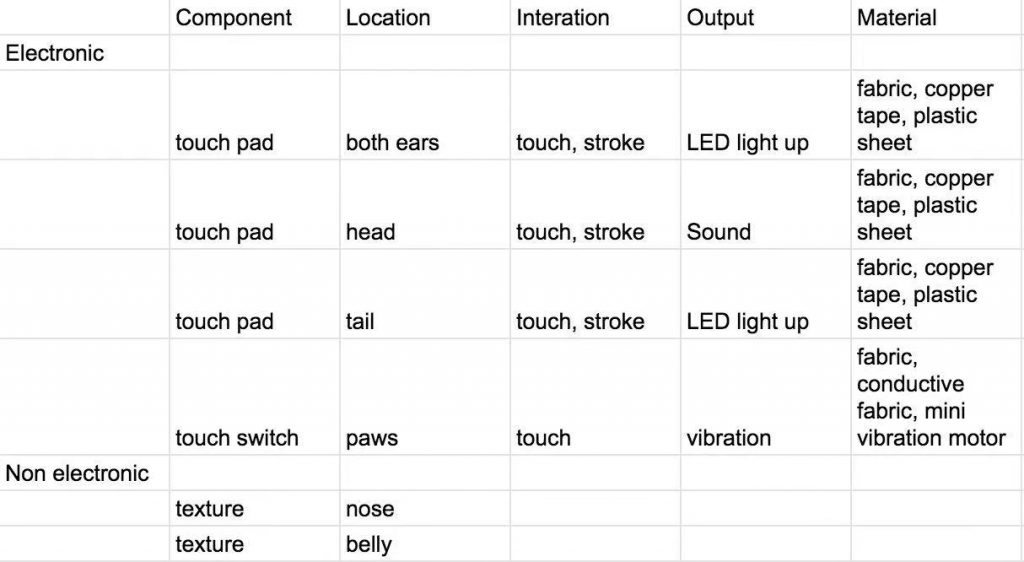 For the upcoming week, we will work on different tasks:
Catherine: Work on the software.
Yanwen: Investigate outputs mappings.