Through out the past week, we were able to solder the multiplexer and copper tape pieces with wires for the hardware pieces that are needed for the setup.
We were also able to download and run the example code from both of the example code in the Arduino and Processing libraries. However, we ran into trouble when trying to get readings from the Processing code: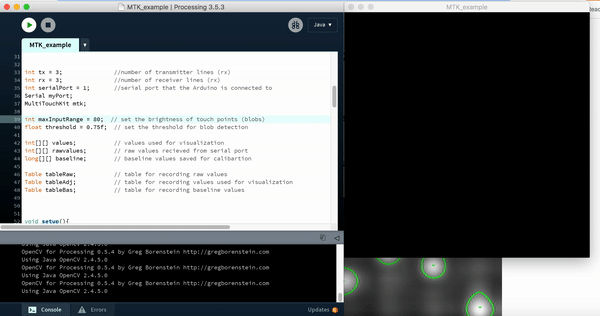 The detection seemed to be very unstable, and the reasons might be:
Grid is too small (3×3)
Grid fabrication may be incorrect
Potential wiring issues
We will try to sort out the problems before moving on to customizing the outputs.