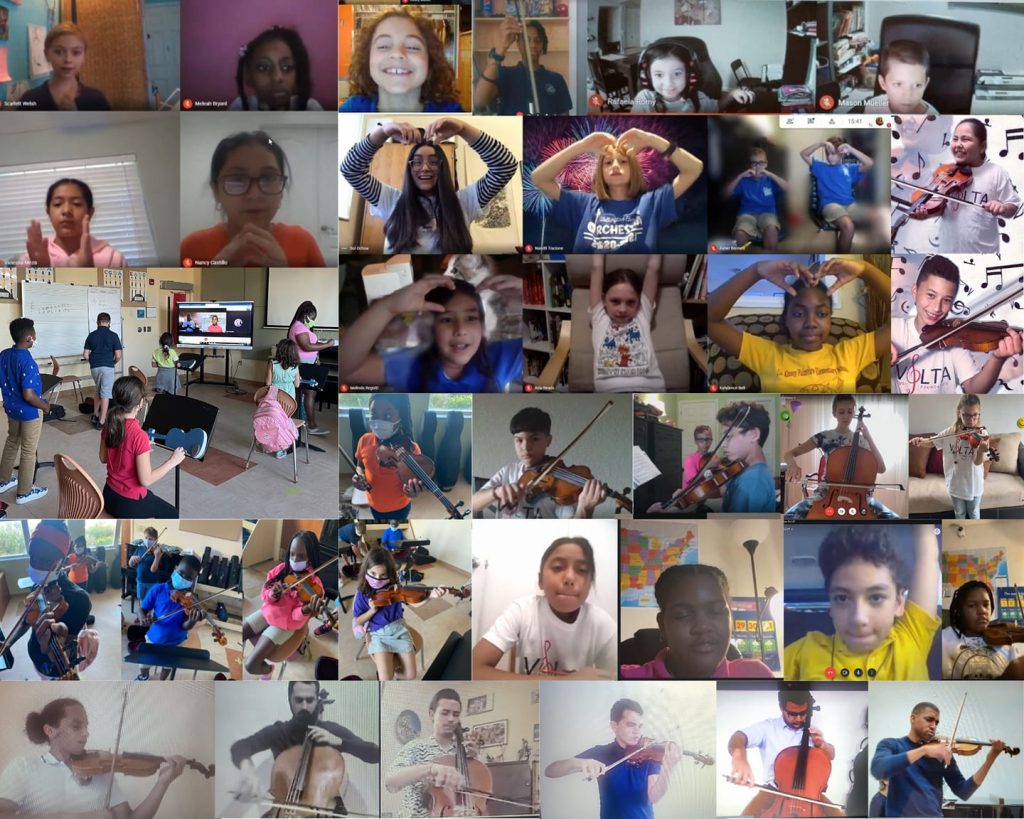 At the beginning of the pandemic, music educators had to reimagine how they were going to keep teaching our young musicians of tomorrow. With schools being closed and positive cases on the rise, students did not have access to their regular in-person offerings. How were they to keep learning, engaging, communicating, and socializing with their peers, especially without an end to the "break" in sight?
There are hundreds of resources available online for music educators all over the world. These resources range from music notation software, ear training programs, to digital platforms for video conferencing.
Virtual Platforms for Group Settings
Today, Google Classroom, Zoom, and Microsoft Teams are the three most popular digital platforms available to educators. Each of these platforms allow students and educators to create their own accounts and meet in a single virtual room with several classmates at a time. There are pros and cons to using each of these platforms that we will discuss below.
Google Classroom
Pros:
Easy to use and accessible from all devices
Effective communication and sharing
Effective Feedback
No need for paper. All assignments can be distributed and graded in one place.
Clean and user-friendly interface
Great commenting system
Classrooms can be created for you and your colleagues and use it for faculty meetings, information sharing, or professional development.
Cons:
Difficult account management. Google Classroom does not allow access from multiple domains. Need to be logged in through a Google Apps for Education domain to enter a classroom.
Limited integration options. Google Calendar and other internal/ external apps for organizing materials and assignments cannot be integrated.
Tools an educator is using must be aligned with Google services.
No automated updates. Users need to constantly update their feeds.
Difficult learner sharing. Students cannot share their work with their peers, unless they become owners of a document with approved sharing options.
Editing problems. When assignments are shared, students can become owners and easily delete or edit all parts of a document.
No automated quizzes or tests
No live chat integration available
Microsoft Teams
Pros:
Communicate securely and easily
Make learning engaging
Support all types of learning
Collaboration made easy
Support student progress
Personalizing learning for each student. Teachers can provide feedback on assignments.
Easy access to notes, assignments, calendars, and class materials from multiple devices.
Archival of digital contents for file sharing
Crowd-based collaboration around information and files
Cons:
Limited tools to create a general look-and-feel for a course "setting" and culture/ space
Few tools for roster management and mass-scale onboarding/ offboarding
No easy tools to track learner options
No easy way to enable anonymized learning postings (peer reviews of others' work, etc.)
No easy way to copy a Team space for learning
No easy way to upload learning contents from a zipped folder
Zoom
Pros:
Support Large Audiences. Gallery view is a plus.
Stream Meetings and Webinars on various platforms
Basic Subscription Plan is Free
Google Calendar Support Exists
Scalable for Small, Medium, and Large Businesses/ Organizations
Easy to use/ User-Friendly
Screen-sharing is easy!
Cons:
Difficult for new users to understand at first.
A fast internet connection is required. Zoom is not great for communities and families with weak internet signals.
Zoom app for iOS has low audio quality
Video quality can be blurry and audio can be disruptive
Security and Protection especially when meetings do not have passwords.
40-minute limit on the Basic Plan
Lack of Comment Control
Zoom requires downloading the app onto ones electronic devices.
Inconsistent Cloud File Sizes
Created for businesses, not for educational institutions, public schools, or individuals that teach music.
All three of these platforms offer great features to music educators. However, neither of the three were created with the music educator in mind. They were not even created with the educator in mind, apart from Google Classroom. Zoom and Microsoft Teams were created with businesses in mind. Despite Teams being launched in 2017 and Zoom being launched in 2011, it was not until the start of the pandemic when Zoom and Microsoft Teams largely increased their engagement within music educator communities.
The beauty of these three platforms is that they are affordable for schools, teachers, families, and individuals who do not have the means to purchase a subscription plan with more features. Microsoft Teams is accessible with Office 365 for Education. Schools can purchase annual subscriptions for Zoom starting at $1,800 for the year. This annual subscription allows hosting up to 300 participants, single-sign on, recording transcripts, school and university branding, managed domains, and more.
Apart from this education pricing for Zoom, students can create a free account under Zoom's basic plan. However, Zoom can be difficult for students in public schools to use. Schools often do not allow Zoom through their security firewalls. For this reason, Google Classroom and Teams are preferred. At the end of the day, whether Zoom can be used in a school district, depends on that districts security and firewall settings.
Each of these three platforms offer so much to educators, hopefully one day a platform is created that encompasses all of the great features of Google Classroom, Microsoft Teams, and Zoom combined.
Virtual Resources for Educators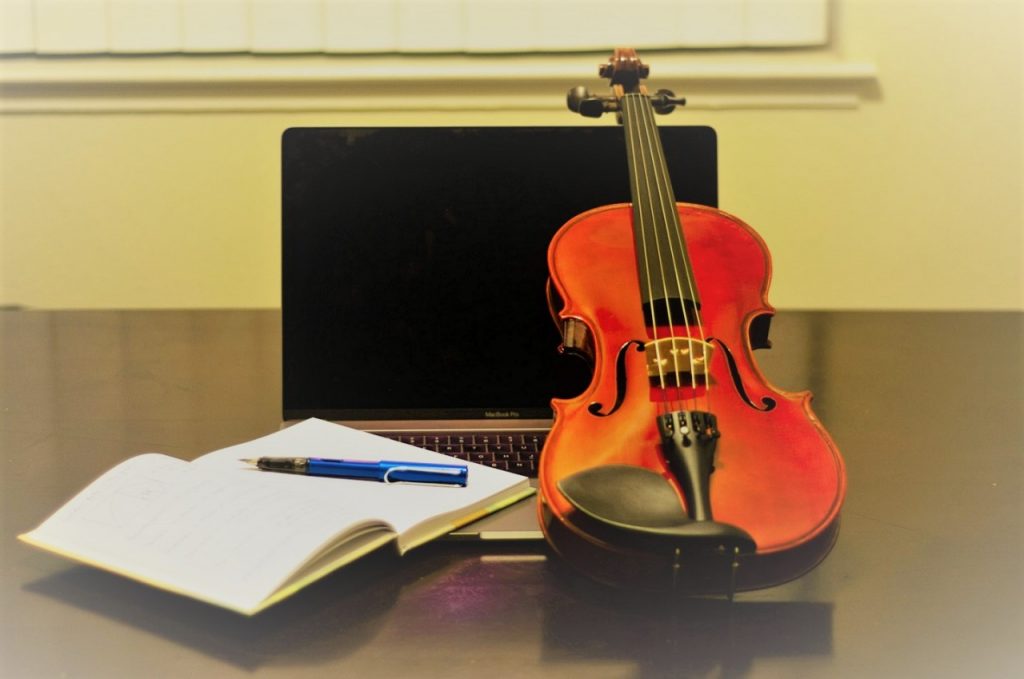 Along with Google Classroom, Zoom, and Microsoft Teams, there is a wide variety of virtual and online resources dedicated and created solely for music educators. These resources and programs include ear training software, digital notation programming, virtual keyboards, special whiteboards, and much more. Some of the resources are also great for organization, professional development, assessments, attendance tracking, etc. I will outline some of the most popular used resources and programs down below. Some of these resources range from free-> low cost->high cost/ subscription.
FlipGrid is a free video discussion app that provides a safe, accessible space where students of all ages, abilities, and backgrounds can explore new ideas, connect with others, get creative, and contribute to meaningful discussions.
ClassDojo is a free platform that connects teachers with students and parents to build amazing classroom communities. It helps create a positive culture, give students a voice, and allows for engaging parents by sharing photos and videos of wonderful classroom moments. ClassDojo works in any classroom and any device.
Loom is a program designed to record videos while also capturing your computer screen. Loom for Education is free for teachers at schools, universities, or educational institutions using video messaging for classroom work. Teachers need to first set up a free account using their school or institutions email and then get verified by Loom. Once a recording is finished, Loom generates a link from their website that is shareable with students, teachers, or colleagues. The person viewing the recorded videos do not need their own Loom account to watch.
MusicFirst is the first only learning management system designed specifically for K-12 music education. All a teacher needs is a web browser. Pricings start at $4 per student annually and is priced to fit any school budget.
Flat for Education is a powerful and easy-to-use, cloud-based music notation platform that helps you engage your students- in and out of the classroom. Pricing starts at $2 per user/ per year from 50 users. A 90-day free trial of the full version is offered for educators and their students.
SmartMusic is a suite of web-based music education tools that support efficient practice. Teachers can track student progress with a built-in Gradebook where they can access student recordings, assignments, performance scores, and practice analytics. Teachers can access SmartMusic for free by creating a free teacher account online or by purchasing a paid subscription with premium features.
Educators will benefit from implementing these resources in their day-to-day lesson plans. These resources have the potential to greatly impact one's organization and help with reducing anxiety and stress when it comes to planning what to do for every teaching session. Best of all, using some of these resources allows teacher to get more creative and increase student engagement during lessons.
Criteria for Great Music Education
What is music education? Music education is an outlet for young students (and adults) all over the world. It allows for creative expression, stress relief, and learning how to develop good discipline and work ethics. Music positively impacts a child's academic performance, assists in developing social skills, and provides an outlet for creativity that is crucial to a child's development. Education in music has the ability to catapult a child's learning to new heights and should therefore be considered a pivotal part to that child's educational process.
Apart from mental health benefits, music education also has plenty of social benefits for young students. When learning how to play instruments together, students are developing listening skills by implementing dynamics, watching either's hand-eye coordination, and playing rhythms off of each other.
Implementing K-12 music programs in schools means that students are being given the opportunity to create long lasting friendships and relationships with one another. Not only are they learning how to build relationships with one another but they are learning about themselves and what makes each one of them special and unique. Music Education in schools is so much more than just learning rhythms and making sounds. It is about learning how to create those rhythms, how to create unique sounds, and how to communicate with one another to make that magic happen.
A good music education program is one that allows students to be their best creative self. It is one that allows teachers to teach creativity, expression, and individuality.
"With music, one's whole future life is brightened. This is such a treasure in life that it helps us over many troubles and difficulties. Music is nourishment, a comforting elixir. Music multiplies all that is beautiful and of value in life."

– Zoltan Kodaly
Introducing Forte: A New Free Music Education Platform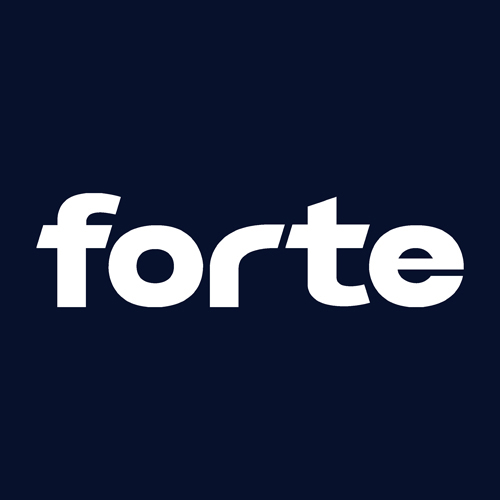 In 2020, Mark Murtagh and Hunter McGranahan saw a need for a purpose-built online music education platform. Murtagh, CEO and Co-Founder, was recently an advisor for The Juilliard School, The Royal College of Music, and Berklee College of Music. McGranahan, CPO and Co-Founder, has experience developing music education apps for startups. Liam Day, Artistic and Educational Director, is a graduate of The Juilliard School and the Cleveland Institute of Music.
Forte was built specifically with music educators and students in mind. The Forte team believes that success starts with sound which is why it offers the highest resolution available for a video conferencing platform. Platforms like Zoom were designed for business meetings where there is not more than one person speaking at a time. During a lesson, an educator needs to be able to provide instruction while the student is playing and that just is not possible with the current setup of Google Classroom, Zoom, and Microsoft Teams. Instead of technology being a distraction, Forte allows for facilitating true human connection and communication.
Educators can access Forte by creating a free account on their website. Once the account is created, they can share their personal Forte link with every single one of their students. There is only one link available for sharing. Students can then join the Forte classroom by clicking the link. Once the lesson begins, the interface fades away and allows students and teachers to focus on each other.
Currently, Forte is best for one-on-one lessons, but the team is working to solve latency issues to allow for group lessons and ensemble rehearsal. Factors that affect latency can be internet speed and devices malfunctions. The Forte team has addressed that they have not experienced any issues thus far with students not being able to access Forte on their school iPads or laptops. However, each school's firewall can be very specific. Educators in public schools can explore Forte one-on-one with students and get comfortable using the platform until it is accessible for larger groups.
In summer 2021, the Aspen Passes And Lesson's Scholarship program (Aspen PAL's) was unsure about how it was going to deliver high-quality virtual music lessons due to COVID challenges. With the help of Aspen Music Festival alumnus, Liam Day, Aspen PAL's utilized Forte to engage 30 teachers who delivered over 500 one-one-one music lessons to 102 young student musicians.
So What Platform Should You Use As An Educator?
Since the beginning of the pandemic, finding the best methods to teach students virtually has been disrupting the arts and education industry. The technology is available and accessible but not within music education. Forte is one of the new platforms rising to create positive change for music educators globally. Music educators deserve to utilize resources that work for them, that are intended for them, and that allow them to do the jobs they love well.
All in all, educators should use the platform that is best able to fit the needs of their students, classroom, and personal teaching goals. Each platform offers pros and cons and at the end of the day the important factors are that students are engaged and that teachers feel supported throughout their experience. The resources are out there, take some time to find what best works for you in this specific moment in time.
Sources
Analytica, Astute. "Online Music Education Market Size Is Projected to Reach USD 421.9 Million by 2027: CAGR: 18.4%: Astute Analytica." Online Music Education Market Size Is Projected To Reach USD 421.9 Million by 2027 | CAGR: 18.4% | Astute Analytica. Cision: PR Newswire, December 16, 2021. https://www.prnewswire.com/news-releases/online-music-education-market-size-is-projected-to-reach-usd-421-9-million-by-2027–cagr-18-4–astute-analytica-301446492.html.
Arden, Melanie. "25 Best Virtual Learning Platforms for Students & Educators of the Digital Era." Prodigy Education. Prodigy Education, June 11, 2021. https://www.prodigygame.com/main-en/blog/online-learning-platforms/.
"Best Communities for Music Education." NAMM Foundation. NAMM Foundation, February 7, 2022. https://www.nammfoundation.org/what-we-do/best-communities-music-education.
Danyew, Ashley. "22 Creative Ideas For Teaching Music Online (for All Ages)." Ashley Danyew. Ashley Danyew, November 2, 2021. https://www.ashleydanyew.com/posts/creative-ideas-for-teaching-music-online.
Duncanson, Charissa, Anne Mileski, Victoria Boler, and Matthew Stensrud. "Staying Connected Webinar: Supporting Your Students Through Virtual Music." YouTube. YouTube, April 2, 2020. https://www.youtube.com/watch?v=Ou0xMmcsxFE.
Giaquinto, Robert. "Pros and Cons of Using Zoom, Keeping Businesses and Events Going." GreenGeeks| Web Hosting. GreenGeeks, June 2, 2020. https://www.greengeeks.com/blog/pros-cons-using-zoom/.
Giegerich, Steve. "Teaching Music Online When Kids Lack Instruments And Internet Access." Teachers College – Columbia University. Teachers College, Columbia University, September 10, 2020. https://www.tc.columbia.edu/articles/2020/september/teaching-music-online-when-kids-lack-instruments-and-internet-access/.
Hai-Jew, Shalin. "Evaluating 'MS Teams' for Teaching and Learning." C2C Digital Magazine (Spring / Summer 2020). Colleague to Colleague , June 6, 2020. https://scalar.usc.edu/works/c2c-digital-magazine-spring–summer-2020-/evaluating-ms-teams-teaching.
Bowen, Howard. "Using Zoom for School: What Are the Pros & Cons?" Video Conferencing Guide. Video Conferencing Guide, August 28, 2020. https://videoconfguide.com/zoom-for-school/.
King, Ali. "From Zoom to Forte: Improving Online Music Education." Cleveland Institute of Music. Cleveland Institute of Music, January 25, 2022. https://www.cim.edu/aboutcim/news/zoom-forte-improving-online-music-education.
Martin, Amanda. "The Importance of Music Education in Schools." Graduate Programs for Educators. Graduate Programs for Educators, August 21, 2020. https://www.graduateprogram.org/2020/08/the-importance-of-music-education-in-schools/.
"Microsoft Teams for Education, Teams in the Classroom." Microsoft. Microsoft. Accessed February 24, 2022. https://www.microsoft.com/en-us/microsoft-teams/education.
Microsoft. "Laptops and Computers for Schools: Microsoft Education." Laptops and Computers for Schools | Microsoft Education. Microsoft. Accessed February 24, 2022. https://www.microsoft.com/en-us/education/devices/overview.
Online Music Education Resources – Virtual Classroom Info." Save The Music Foundation. Save The Music Foundation, January 6, 2022. https://www.savethemusic.org/music-education-resources/.
Pappas, Christopher. "Google Classroom Review: Pros and Cons of Using Google Classroom in ELearning." eLearning Industry. eLearning Industry, July 6, 2021. https://elearningindustry.com/google-classroom-review-pros-and-cons-of-using-google-classroom-in-elearning.
Strong, Missy. "Neuroscience and Music Education: Why What We Do Is So Important." SmartMusic. SmartMusic, July 9, 2019. https://www.smartmusic.com/blog/neuroscience-and-music-education-why-what-we-do-is-so-important/.
Vandergraaff, Zach. "Top 10 Free Resources for Teaching Music Online." Solfeg.io. Solfeg.io. Accessed March 1, 2022. https://solfeg.io/free-resources-for-teaching-music.
"Video Conferencing, Web Conferencing, Webinars, Screen Sharing." Zoom Video Communications. Zoom. Accessed March 1, 2022. https://zoom.us/pricing/education.
"Virtual Learning Resources for Music Educators." NAfME. NafME, December 20, 2021. https://nafme.org/my-classroom/virtual-learning-resources-for-music-educators/.