Final & Featured Projects from Experimental Capture
This is an interdisciplinary course in media practices that arise from experiments in how we capture the world. The course prompts students to develop new ways of seeing, and to create systems that enable new ways of seeing. In the first half of the spring 2020 semester, we considered creative applications of capture technologies including multispectral imaging, gesture tracking, electron microscopy, panoramic imaging, volumetric cameras, photogrammetry, and more. In the second half of the semester, in the shadow of the COVID-19 pandemic and quarantine, we de-centered 'high' technologies (in favor of an emphasis on resourcefulness with limited means), and shifted our concerns: from objectivity to subjectivity, and from exteriority to interiority. This gallery features Final Projects (produced during quarantine) and other Featured Projects (produced in the before-times). The 21 participating students came from departments throughout CMU including Art, Architecture, Design, Drama, Physics, and Computer Science, and spanned the range from from sophomores through masters levels. —Professors Golan Levin and Nica Ross, Spring 2020
---
Final Projects
Students developed these final projects during April 2020. Owing to the disruption of the COVID-19 pandemic, final projects were re-framed as optional 'offerings' instead of required deliverables. As the students' access to professional equipment was radically attenuated in quarantine, many developed innovative ways to document the unusual moment using their mobile phones and other everyday means.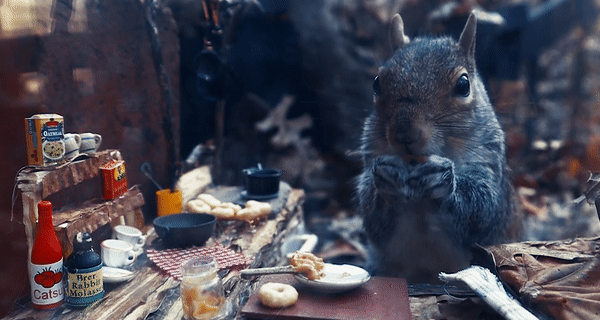 In Sciuridaes, Lumi captured high-speed video of trained squirrels eating from a miniature tea set in her backyard.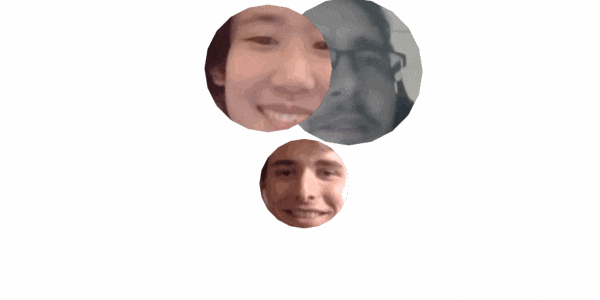 Christian Broms's Zoom Morsels is a collection of interactive multiplayer mini-games, built on top of the Zoom ecosystem, that use face tracking to playfully defamiliarize the experience of videoconferencing.
In Out of Memory, Izzy uses hand-drawn interpretations of photogrammetric renderings to depict the degradation of memories over time.
David's Our Spaces of Quarantine is a photogrammetric typology of intimate spaces, inhabited by the artist's friends during the Spring 2020 coronavirus lockdown.
To escape a small basement room with a terrible kitchen Joyce moved into her friend's abruptly abandoned apartment. There she found herself surrounded by evidence of a life interrupted that wasn't her own. In A Momentary Stay, Joyce interprets her quarantine experience through a series of GIF self-portraits, using chromakey technologies to depict her transient, solitary body treading lightly in her temporary quarters.
In 360 -Ings (April 2020), Policarpo uses a 360° camera and machine-learning-enhanced rotoscoping to reveal the loops and patterns of his life as he shelters in place.
Lukas's Pawterns, a creative application of advanced image segmentation technologies, is a tool for automatically generating high-resolution wallpaper patterns from YouTube pet videos.
Jacqui's Sketch Garden is a visualization that depicts one hundred peoples' attempts to draw a flower within a purpose-built, antagonistic drawing game.
Slime Language, by Steven Montinar, is a performance and video series in which sign language neologisms are developed from hip hop lyrics. These signs are proposed to visualize and decipher a phrase of spoken slang, and transform it into a signed idiom.
Documenting her time and space in quarantine, Kaitlyn captures herself sheltering in two safe havens. In Room in Time Kaitlyn presents composite, plan-view, time-lapse videomontages of her world.
Spoon's Faxtivities is an AI-powered pastime for the quarantined, and a collection of serendipitous fax art. Spoon's software uses GPT-2 to generate absurd drawing prompts, or assignments—which it automatically distributes by fax machine, without the artist's knowledge or awareness, to friends and other subscribers.
For Bands in Isolation, Olivia interviewed bands coping with the disruption of the COVID-19 quarantine, and paired these audio recordings with photogrammetric 3D visuals.
Here & There is an interactive software system that depicts domesticity during quarantine, and the body as a spiritual portal to inaccessible worlds outside. Using a Kinect, TouchDesigner and streaming IP cameras, Sean interrupts the stillness of home life with speeding images of remote locales.
In Silhouettes of COVID-19, Cathryn Ploehn created a machine-learning powered online tool for collecting abstracted gestures of grief and joy.
History City is a virtual metropolis generated from a person's unique web browsing history, in which web sites are represented by buildings.
In her final project, Stacy Kellner appropriates corporate knowledge transfer methods as a device for getting closer to her estranged grandfather. The process identifies her grandfather's breakfast as "the most critical knowledge domain", resulting in Stacy's "capitalization" of her grandfather's breakfast strategies and workflows.
Joseph Amodei is concerned about the socio-political impact of gerrymandering, the pervasive practice of politicians choosing their voters rather than the other way around. In Packing and Cracking Joseph and his collaborator Rachel Karp host an interactive mapmaking performance to educate the public about gerrymandering and its effects.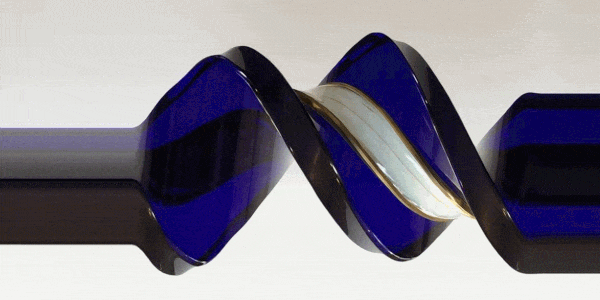 In DNA Design, Cassie Scheirer built a DIY slit-scanning machine to capture novel spatiotemporal views of personal objects, which together comprise a conceptual self-portrait.
---
Featured Projects (Typology Machines)
During February, students were asked to develop a "Typology Machine": a data-collection machine or system which, through some form of experimental data capture, would allow the student to "answer a question" about their subject of interest. Students were then asked to create a typology of media objects presenting their findings. Below are some of the responses to this prompt.
Jacqui's 15 Bricks is a typology of Lego airplanes that different individuals have all constructed with the same set of fifteen bricks.
Huw Messie's Virtual Artifact Gallery is a VR museum of objects photogrammetrically captured from real life, juxtaposed alongside their mundane and iconic representations from popular video games.
In Sonogram Portraits of Heartbeats, Cathryn Ploehn invites people to encounter their hearts outside of a medical context.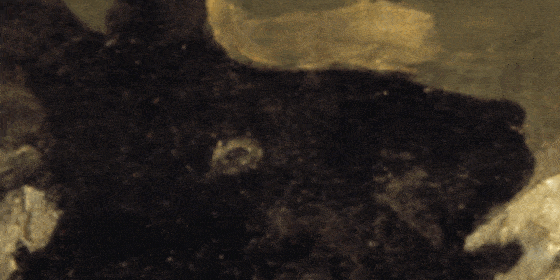 Christian Broms used a Tobii eye tracker to create a Typology of Fixation Narratives. In this study, Christian develops new cinematic narratives based on where his viewers look and what they choose to fixate on, turning static images into a kind of story.
Olivia's Exploration of Grima is an audiovisual study of the phenomenon of grima (the "creeps", or anti-ASMR)—in which certain sounds provoke feelings of intense repulsion and disgust.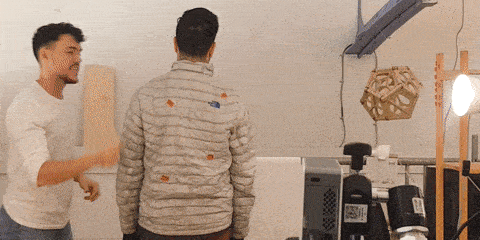 Policarpo's Remnant of Affection is a typology machine that documents the 3D thermal imprint of a hug.
Tahirah studied the busiest walking routes on campus, collecting photos of defects and irregularities along the way. In her typology machine, she asked other students to describe what they saw in these images, encouraging them to notice their surroundings more carefully.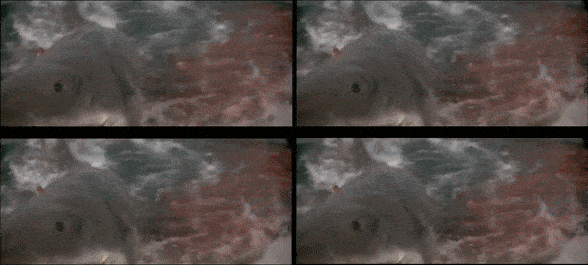 Philippe de Bree's Blink project uses an eye tracking blink detector to explore Walter Murch's cinematographic theory that film audiences will blink in time with the editor's cuts.
---
The Spring 2020 Experimental Capture cohort, 30 April 2020.