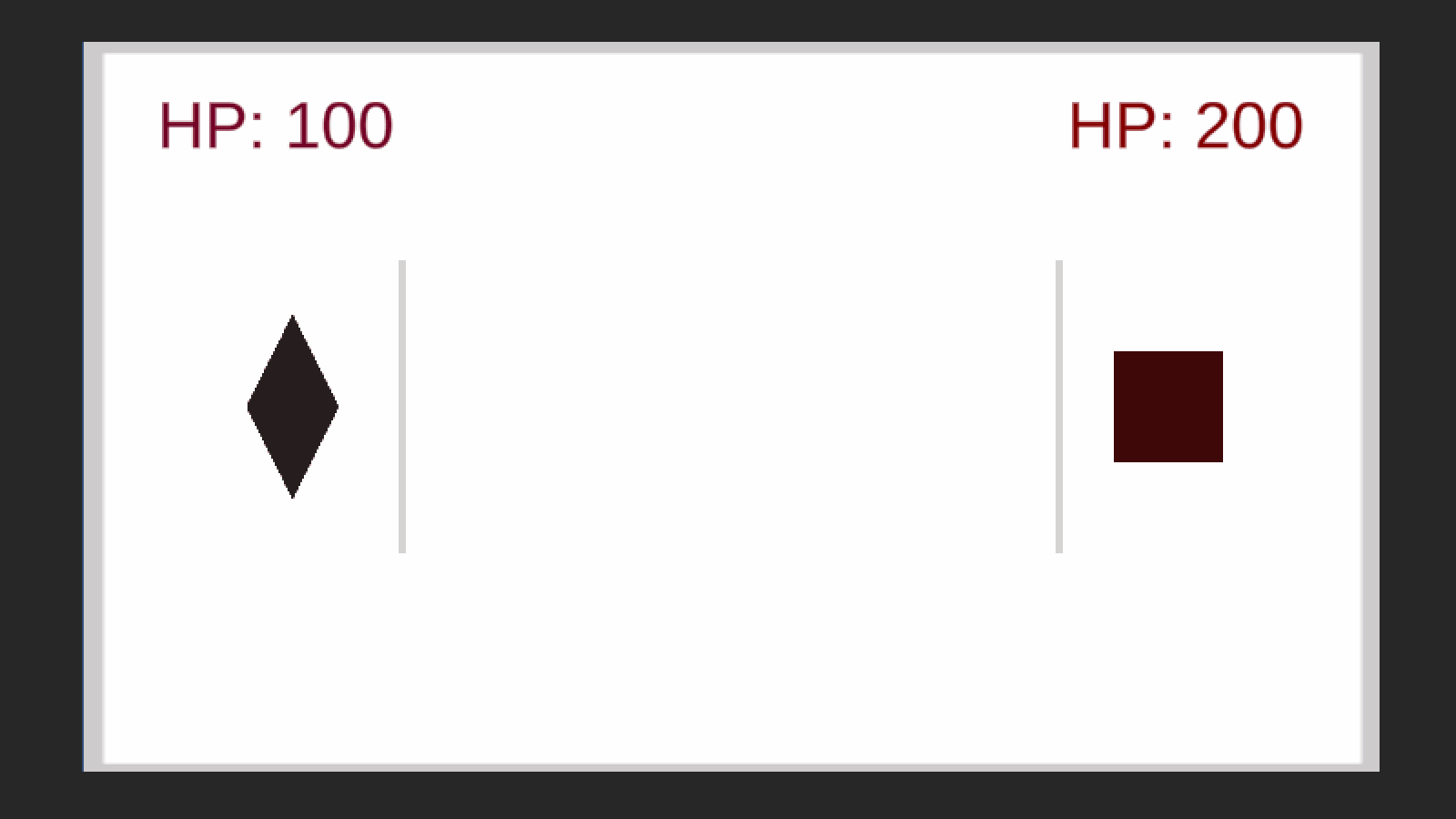 A rhythmic fighting game where you have to copy your opponent's musical piece to reflect the damage back at them!
The closer you are to matching the notes the less damage you take and the more damage you deal.
The graphics are really bad right now and my goal is to make it much more visually appealing, this is just a proof of concept.  I will also be adding more songs, multiple verse fights, menu systems and some other quality changes for the final submission on May 11th.
Devlog 1: May 11th Update
I have made quite a few quality of life changes already:
fixed the damage numbers so they show after each note is hit
damage pop ups that show how much damage was dealt and to who
buttons to show which row is which and to show if you're pressing down on it or not
Notes now spawn in from the creation lines instead of popping up
fixed scaling issues with the UI
Fixed a turn based bug that caused nothing to happen if you pressed the button too early, now a fail SFX plays
Notes no longer trail of the screen if you don't hit them and instead do full damage
Future changes:
Popups that tell you how well you hit the note (Good, perfect, Bad)
directional variability on where the damage numbers fall
Full Battle, multiple music sheets that loop until the enemy or you die.
Start screen
End screen
Bonus Goals:
Multiple levels
Art instead of default sprite
Music sheet from music input
Here is my final project for Metronome: https://lexloug.itch.io/metronome
You can access it using the link and the password: 60212, if that doesn't work please message me. I also only built it for windows so if someone wants a mac version just let me know.
This is a fully completed demo that shows off how one combat would feel like. Though lacking in the artistic aspects, I believe it shows off my idea pretty well. Let me know if any bugs are found.