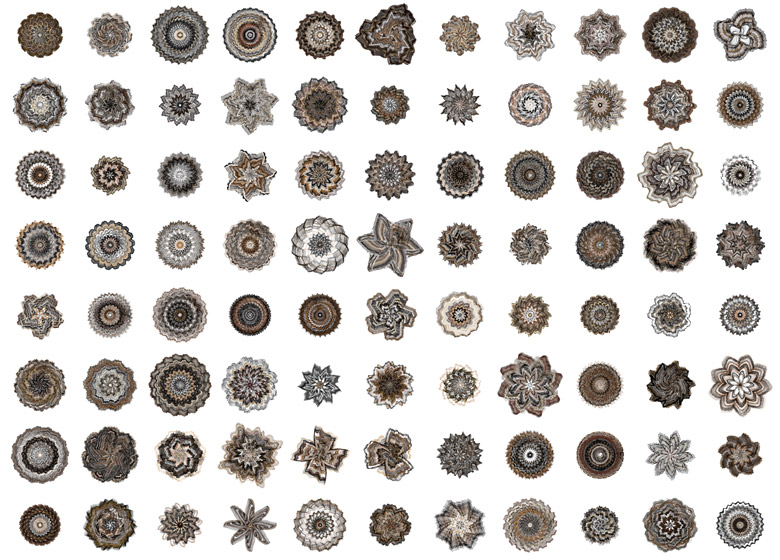 This is a project called Sand Dollar by a programming company called Complexification. This project was created through a constructed radical pattern through a technique called sand stroke painting. The radical form is controlled under a delicate craft of tree-like structure that is slowly turned clockwise around the origin. Hundred of radical patterns are created through programming creating a form with its own unique shape.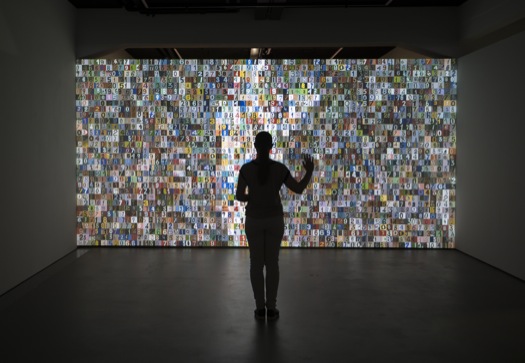 This installation is called 1984X1984 by an electronic artist, Rafael Lozano-Hemmer. When a person stands in front of the screen, it mimics the silhouette of the object by shifting the patterns on the screen. This is one art piece from his series, Shadow Box in which it is built upon a computerized tracking system. The background pattern is pulled out from random addresses photographed by Google Street View. The piece is moved by any object interacting in front of the screen.
These two projects have a very similar characteristic. They are both generated through programming with a basis of patterns that fill up the visual composition. These projects can potentially inspire my final project because there are many ways to play around with patterns. I plan to create my final project with a pattern of some sort that has the ability to interact with another factor. I personally enjoy interactive art because the second element that reacts to the base of the art becomes part of the artwork.