Learning Goals:
Understand how to recursively call functions.

Base Case must Terminate
Recursive Call

Understand how to debug a recursive program
Understand depth of a recursive call
Know the applications of recursion in terms of visualizations

Fractals
Organic shapes
Recursive images
Lab:
Go over how to draw one tree
Walkthrough adding two more branches
Walkthrough adding any number of branches
IN-LAB PROGRAMMING TASKS:

Make a personal variation of the recursive tree, e.g.

have more branches as depth increases
change angles of branches to make the tree lean or twist
make the trunk thicker than the leaves
make color change as depth increases from trunk to leaves, etc.

Add randomization and/or movement:

angles/lengths depend on mouseX/mouseY,
angles change over time with Perlin noise,
number of branches controlled by mouseX, etc.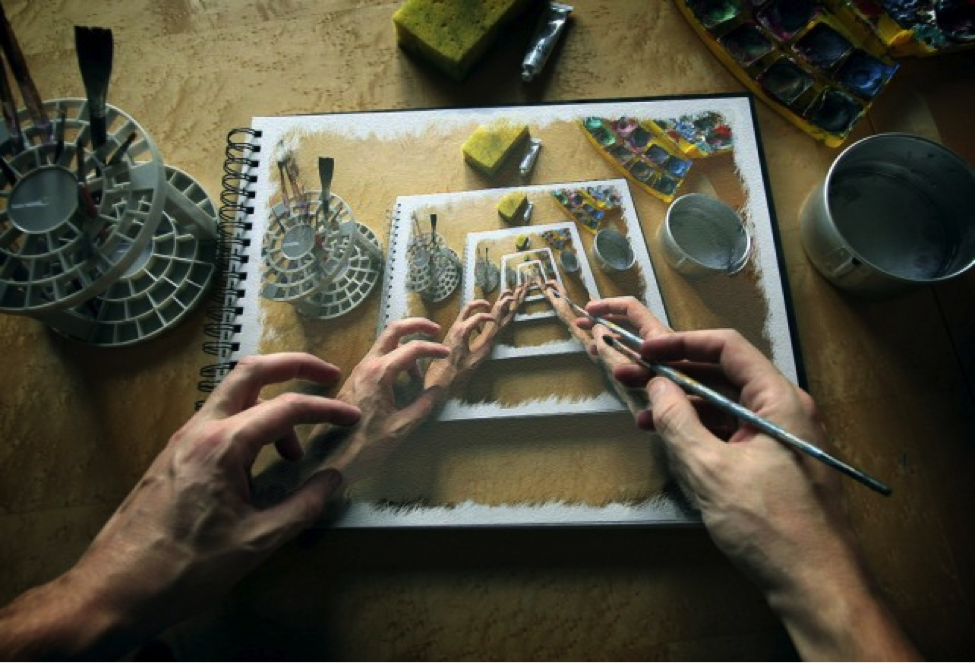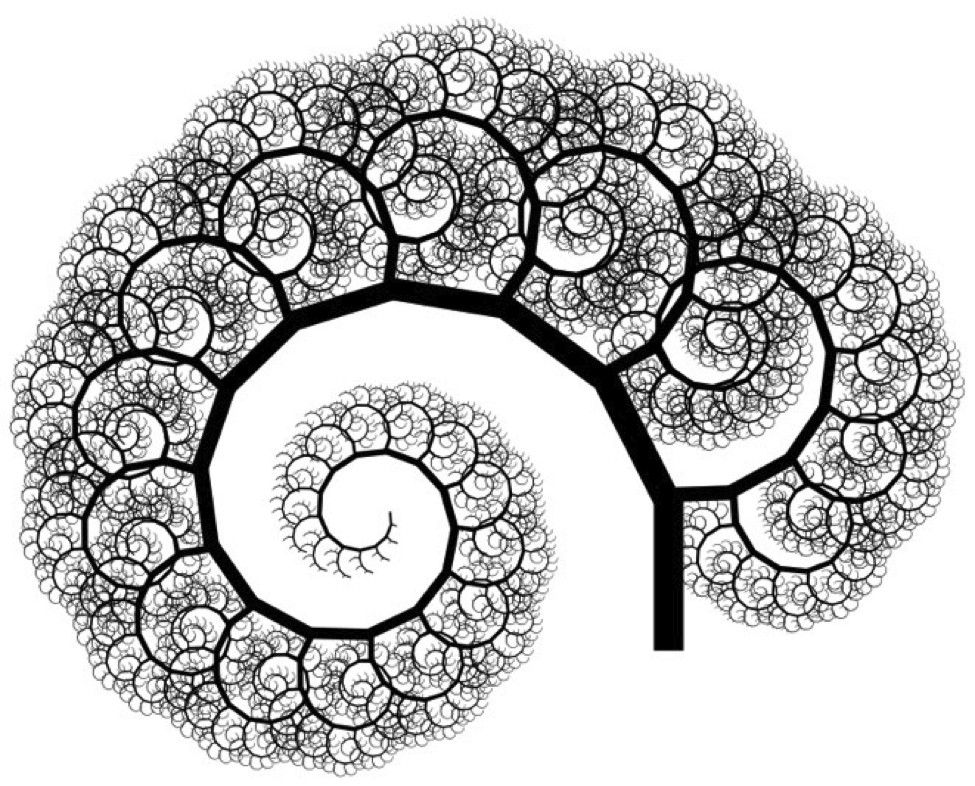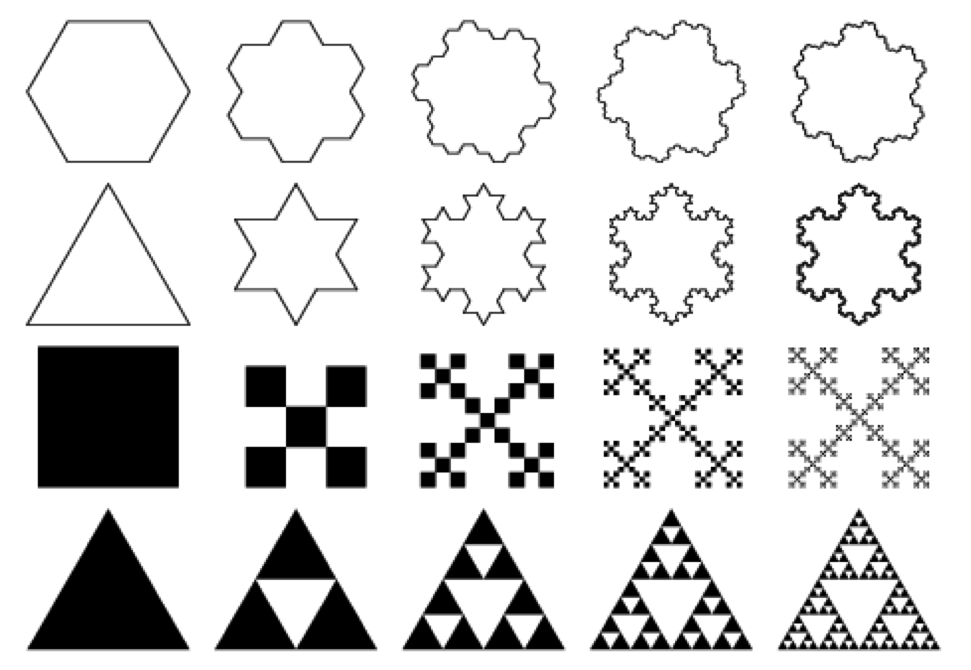 function setup() {
    createCanvas(400, 400);
    frameRate(10);
}

function draw() {
    background(240);
    push();
    translate(200, 350);
    drawBranch(0, 30);
    pop();
}

function drawBranch(depth, len) {
    line(0, 0, 0, -len);
    push();
    translate(0, -len);
    drawTree(depth + 1, len);
    pop();
}

function drawTree(depth, len) {
    if (depth < 8) {
        rotate(radians(-10));
        drawBranch(depth, len);
        rotate(radians(20));
        drawBranch(depth, len);
    }
}