For this week, I decided to explore the projects of Angela Washko and her work with activism in the form of video games. Graduating with a degree in Painting, Drawing, and Sculpture, Washko uses her works as an artist in order to express her views in relation to feminism and activism. Washko is employed as a fellow at Frank-Ratchye STUDIO for Creative Inquiry and acts as a Assistant Professor at Carnegie Mellon.
Specifically, I chose to research The Game: The Game, a choice-based story in which the player acts as a female protagonist in a dating simulator visualizing the practices of several prominent pick up artists (their books pictured below).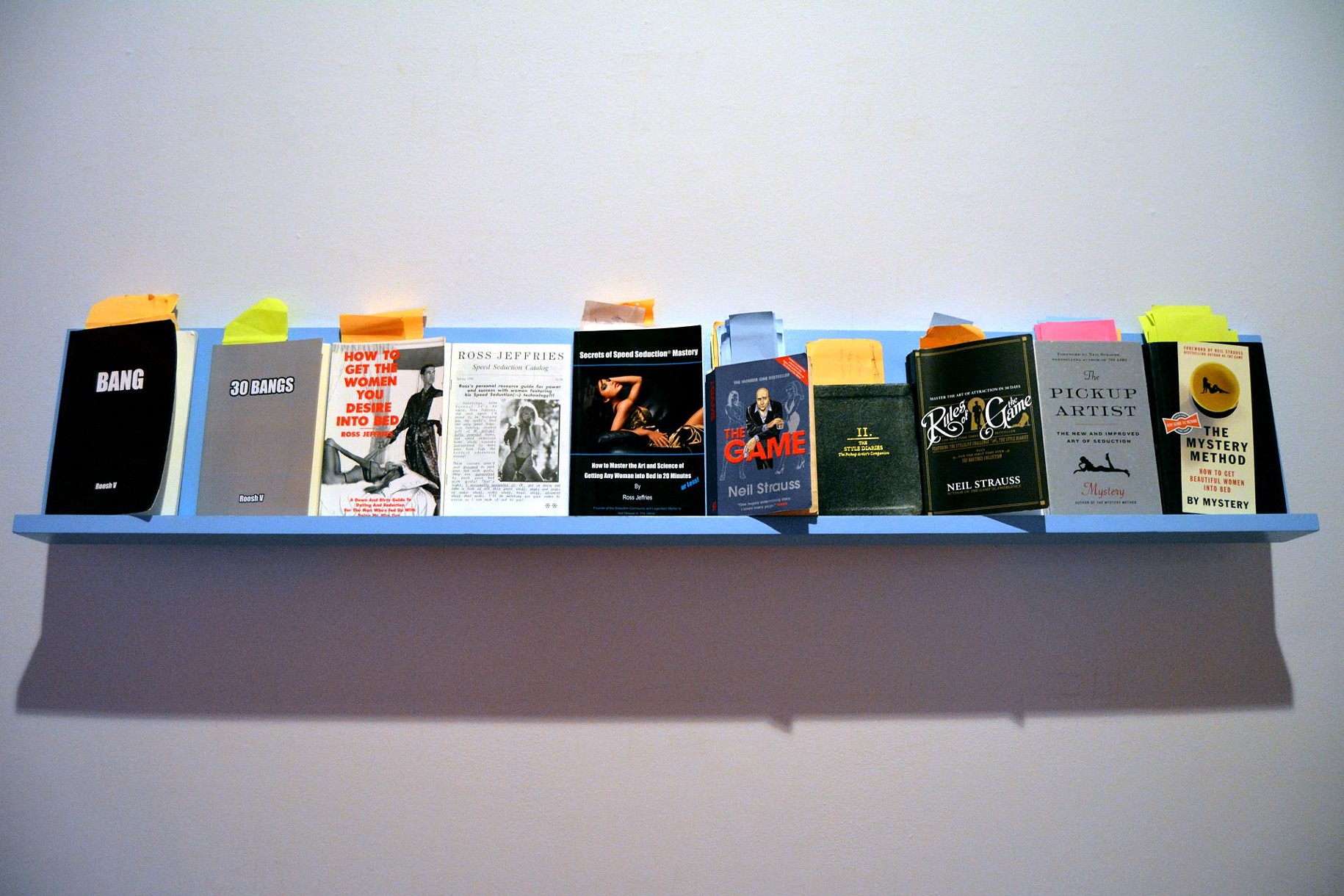 I thought it was incredibly interesting how Washko played off of the idea of visual novels/dating simulators in order to depict negative interactions and experiences that females face on a daily basis. I think that the way the graphics are depicted along with the text allows for the user to immediately feel uncomfortable yet a part of the world that Washko creates.